Yes that's right, every last one of them. One of the least expected symptoms of lockdown that I have experienced is what I refer to as "Watchlist anxiety". With so many streaming services just a touch of a button away and the lack of anything else to do, other than having an arm wrestle with some guy called Barry over a toilet roll in Tesco, I started to build up some watchlists. Before I knew it, it was massively out of control.
It's time for some stats
Now according to Google there are thought to have been approximately 500000 films made. A rather ambitious estimate is that I have seen around 2000 individual films, which is 0.4% of them, so its clear I have some catching up to do. In fact if I was to watch one film a day it would take me a more than likely unachievable 1369 years to watch them all. That is if I watch one a day, which has only really been possible since lockdown. In my normal life I reckon I probably get through about 150 films a year, so I'm looking at around 4000 years to complete. But the other problem is, people keep making films, and I think it would be unreasonable for them to stop just to allow me to catch up.
Kevin Feige: "Guys we're not going to make any more films for the MCU because Dom has still got 498,000 films to watch, so we're gonna hang fire so he can catch up".
The other issue is of course, and I know I'm not the only one here, but I love a good re-watch. I am of course a Spielberg nut, but throw in the MCU and Star Wars and there is at least 60 films there that I have to watch on a regular basis, and the true rub here is, I have to watch them in order, oh yes, if you're going to do something you have to do it right.
Me: Hey guys I see you're watching Empire of the Sun
Friend: Yeah that's right
Me: So what did you guys think of The Color Purple, it's great isn't it?
Friend: erm, well we haven't watched that one yet
Me: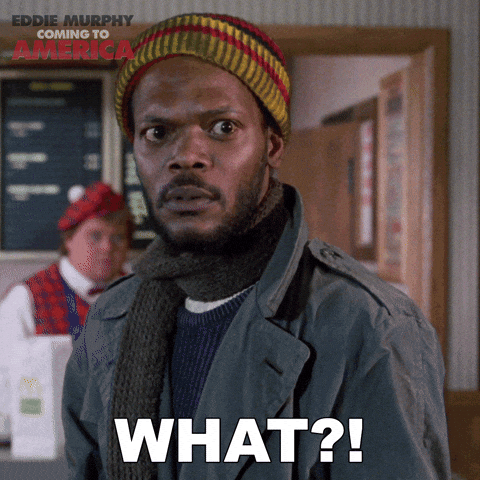 The rewatches are my comfort blankets, as much as I love watching new stuff and getting that buzz from new films when they really hit you, I want to go back and watch every Spielberg from Duel (watched again this morning, it is Spielberg day, see below) and watch how his filmmaking changes over the years, likewise the MCU from IronMan onwards, it feels odd to me that you would just select one at random, or maybe I'm just odd.
The Plan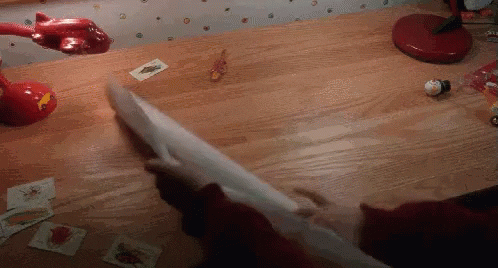 I have a number of subscriptions, Netflix, Disney + and for now anyway, Sky Cinema through Now TV. On top of this I have an extensive DVD/Blu-Ray collection and I tape (its always tape, I'm a child of the 80s) stuff off the TV like Film4 and TCM. Away from the subscriptions I love collections. As already stated I have to watch Spielberg in order, the MCU in order, Star Wars in order and believe it or not I have also in the past 12 months thrown PIXAR and the Disney Classics into the mix, and I haven't even mentioned Bond yet. The anxiety is caused by making sure I am getting the most out of my subscriptions and also not neglecting my slightly unhealthy fandom.
Therefore I have come up with a rota, a 15 day cycle if you will. A chaos organiser, an anxiety destroyer, and overwhelming overwhelmer.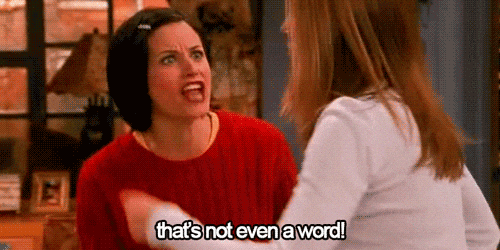 Day 1 – Netflix – this will invariably be a new film. Yes there is plenty of stuff I have seen before that may be fun to watch, but primarily I need to use it for the new stuff. Netflix is the bully of the group though, as it is the place most likely to pique my interest with new stuff so may shove some of the other days out of the way.
Day 2 – Now TV – I only have this for 6 months, and is quite limiting on what I haven't seen, although there should be enough to tide me over
Day 3 – Planner – So this is my Sky box, films recorded from places like TCM. This is always a good day as invariably it is a classic film that I have never seen before.
Day 4 – Disney Plus – Now here is the problem, if I take out all the Disney classic cartoons, the PIXAR, Star Wars and the MCU, take out the Documentary's and all the shorts there are currently still 324 films on Disney Plus, a remarkable amount of those I haven't seen. I made the decision the other day to start at the top (they do a handy A-Z) and work my through them, so I watched Kirk Douglas in 20000 Leagues Under the Sea, one of the 498K ticked off, you see it works…………… yes I will consider therapy.
Recent news broke that Disney Plus was launching its Star service for more grown up viewers and at least another 250 films on that. At my current rate that is about 5 years worth of watching on its own.
Day 5 BBC iPlayer/Kanopy – The BBC iPlayer has some fantastic classic cinema on there and Kanopy is a new service for me. It is free because I work for a University and it has a huge library of everything from World Cinema to early cinema, just this week I watched Plan 9 from Outer Space and looking forward to revisiting the Chaplin back catalogue that is on there.
Day 6 – Spielberg day. I don't care how many times I have watched them all before, I never get bored. Close Encounters of the Third Kind for example, I have to watch that film 2 or 3 times a year and I always notice something new when I watch it. In a World where we need to do things that benefits our wellbeing, then watch what you like…………as long as its in order.
Day 7 – DVD/Blu-ray – I have to justify the collection, it is apparently taking up valuable shelf space, and cupboard space, and wardrobe space, oh and loft space. I have to be seen to be taking that 5 step walk across the living room to the shelf to be selecting one. I have to be careful though, this is the ultimate rewatch policed area
Wife: I don't know why you have all of them, I bet you only watch about 4 of them
Me: That's not true, I watch them all, an equal amount (never sounded more unconvincing)
Wife: I can clearly see your Aliens blu-ray in your hand, right this second, and I know you watched that the other night because I heard you say "somebody wake up Hicks" from the other room
Me: I was just putting it back (easily beat the previous level of sounding unconvincing)
Wife: Yeah whatever, by the way I hate that I know that it is an Aliens blu-ray.
Day 8 – Google Play – I have this other account where I don't own the physical media and they aren't often on streaming services so I have them on here, e.g. Tim Burton's Batman (still my favourite Batman film) so once again to justify my outlay the Google Play account gets a turn. Like a kid who has just asked for Roblox vouchers, I actually asked for Google Play vouchers for Christmas just so I could add to the collection,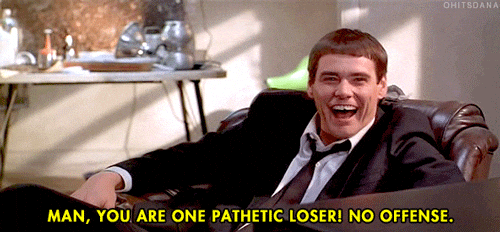 Day 9 – Amazon Prime – My least favourite of the streaming services, however occasionally good things turn up on there, such as Fellini's 8 1/2 and the black and white version of Parasite. I just keep it for the free delivery of the Blu-rays really.
Day 10 – MCU – Again back to the collections, and so I don't get distracted in my one man, doomed to failure, mission of getting through the Disney Plus back catalogue, a separate day for the MCU.
Day 11 – PIXAR – this is of course followed by PIXAR for the same reason as the MCU, which brings me neatly onto
Day 12 – Disney Classics – There's 56 of these bad boys so that's 2 years work right there, assuming I don't miss a cycle. I wonder if my daughter will still want to watch these with me when she is 55 years old and we're just getting to Moana.
Day 13 – Bond – I can take or leave Bond if I'm brutally honest but I do own them all on DVD/Blu-ray and similar to Spielberg and the MCU it would be nice to watch them all in order. Anthology you say, ah pish. In fact I think there are some that I have never seen so there we go, I can watch a franchise and chip away at that outstanding 498k. Besides with No Time to Die delayed again, I have time to get up to speed with this James Bond chap.
Day 14 – Film Docs – This can be anything from the monumental Empire of Dreams to a making of doc on a DVD that I have never watched. I always claim to never have the time to watch the extras, well there you go…….BUILT IT INTO THE SCHEDULE!!!!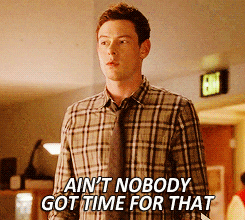 Day 15- Star Wars – It's where it all started, the obsession of Cinema and film is right there in those 2 words. I love all 11 films and I don't really care how often I see them. They are like old friends, they are my childhood, they are my adulthood and I think we are very fortunate to live in a time when we have almost unlimited access to them.
That's it that's the plan, pretty cool eh? If this all sounds a little OCDish then please note that this is very much tongue in cheek, but film fans are notoriously about order, whether that is how you file your DVDs to what order to watch films in. There are entire websites dedicated to the order the Star Wars films should be watched in.
We live in a time when we have never had it so good, regarding access to films, but the amount of times I have sat for an hour just scrolling through streaming services procrastinating over whether to watch Willow for the 80th time or take a punt on The Apple Dumpling Gang (it's on the list, oh yeah!), when in fact a little bit of order can make that decision for me. If I added up the time I spent scrolling, well that's probably 20 films or one Lord of the Rings, right there.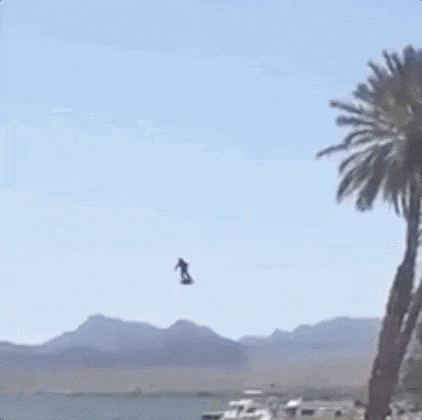 So by the year 3390 I should have caught up, of course by then Cinema will be a totally immersive experience, but I'm sure, Tom Cruise will be making Mission Impossible 83 live from Alpha Centauri and there will be a new Spiderman reboot in the works and there will still be the financial toss up between some pick n mix or a villa in Marbella, rest assured I'm somewhere there will be a watchlist that will require some detailed plan of action
About me
My name is Dominic Holder and I like to promote the beauty and wonder of Cinema in my writing. I spend a lot of time promoting the power of Cinema as a tool of wellbeing to anyone and everyone. I love all kinds of films but in particular, I am a devoted fan of Steven Spielberg, Tom Hanks, John Williams, Star Wars, Disney and Marvel. My love of Cinema stems from a trip as a 4-year-old to local cinema in Bolton to watch a Star Wars/Empire Strikes Back double bill, it was the first in a series of life-changing moments, I knew from the moment the Imperial Star Destroyer engulfed the screen at the start of A New Hope I was hooked. Thankfully nearly 40 years later I still get excited and still find escapism and happiness within this wonderful medium.
You can follow me on Twitter @DomHolder and read some of my reviews on Letterboxd at letterboxd.com/DomH
You can read more of my blogs on Film at www.dominicholder.wordpress.com