This is a blog that I have pondered putting together for some months now and a new year led me to think that now may well be the right time. I spend, probably too much, time on Social Media because I adore watching films and I like talking about them. My hope was that I would find many like minded people, on Twitter in particular. Twitter is a place where I have very few followers who know me personally so I could be somewhat anonymous, a wry stranger who would occasionally drop into a conversation uninvited and deliver a line of Shakespearean wit and then disappear, leaving the gang of merry tweeters to wonder who the humourous stranger was that had just interrupted their discussion on Who Framed Roger Rabbit?
Fortunately, there are many such people on Twitter, who find and take great comfort in this dazzling of artistic mediums. They generally appear to share my love and fascination with the World of Cinema, appreciating the beauty and skill involved in every frame of celluloid (or whatever the digital equivalent is). Films have always been about escapism, they have been a comfort blanket when the World has thrown crap in my general direction. "There are always movies" I would be heard to yell, after Liverpool got thumped at home, or a school exam had been failed brilliantly, or mum had decided tonight would be the night for the infamous fish pie.* Films were there to take the burden of life's pressures from me. They were like a friend. If life appeared to be filled with excrement, stick on Back to the Future, watch Indy get chased down by a bolder, watch the Ghostbusters cross the streams, watch the three men sing the little lady to sleep with a rap song, within minutes the World would be right again.
What I didn't expect from my trips to Twitterland was to be encountered by the dark side. There is a popular # called #FilmTwitter which if you use at the start or end of one of your tweets will notify it to large parts of the film fan community on Twitter and hopefully start a fun conversation. However, what this hashtag does more often than not is similar to when that dude opens the puzzle box at the start of Hellraiser, it unleashes the Cenobite dwellers of Film Twitter. These are the people who hate everything, the people who's childhoods have been ruined more times than those of us who used to watch every episode of Rolf's Cartoon Time.
There is a more sinister side to the FilmTwitter dark troopers, and that is that their hatred now has a platform, and in most occasions a pseudonym or anonymous platform for them to spout their views. Now before I go any further, I am not for one minute suggesting that people are not allowed to dislike a film, or for that matter comment on it explaining why they don't, of course they are. If everyone in the World liked the same things then it would be quite boring, however we would also probably be now onto Three Men and a gaggle of Great Grandkids (not sure that title would clear the censors but whatever).
The problem we have now is that people love a "like", a "retweet" a "share", it's what makes the unpopular popular, and the best way to do that, is to launch into a film and let it (a piece of art designed to entertain, lest we forget) have it with two Uzi 9 millimeters.
There is an unfair phrase banded around that nobody hates Star Wars more than Star Wars fans. This all came about after the release of Rian Johnson's Episode VIII The Last Jedi in 2018. Now personally, I thought it was fantastic, and here is why. I thought it dared to be different, I thought it wanted to tell a new story, with familiar characters in a Universe that had from day one embraced diversity and shown that regardless of who or what you are you can become all you are meant to be. As Yoda famously uttered in Empire Strikes Back "judge me by my size do you?". The online response to this film (again piece of art designed primarily to entertain) was quite frightening. Again, I must reiterate, you don't have to like a film, whether that be Star Wars, Jaws or Police Academy 7, it is perfectly ok to not like a film. But this wasn't a dislike, this was pure hatred.
Here comes that sinister side, I was mentioning earlier. Some people hated this film so much that they PAID to watch it several times just to build up the evidence, just to back up their arguments. I followed one Twitter user who knew The Last Jedi to the most finite detail, that can only be achieved by studying the film, like a scholar of Shakespeare would. He knew so much about this film, more than I (someone who loved it) hadn't even noticed. He knew everything about it, and hated it. There was a teeny tiny part of me that admired his dedication to his loathing, but generally I actually felt quite sorry for him. Not because he didn't like the film, like I said perfectly entitled to that, but he seemed to be dedicating every minute to attempting to destroy this film, with every bead of energy he could muster.
Now obviously he was never going to succeed, he was a nameless faceless keyboard warrior, but he obviously felt it was important enough to him to do all of this. He launched an online petition (he wasn't the only one) to get Episode VIII officially removed from the Star Wars cannon. This was pure dedication. The reason I felt sorry for him was, I couldn't help thinking, what a waste of time and energy, why make yourself this miserable. Why not watch something you do like and put that amount of time and energy into promoting that film so that more people can see it? By constantly going on about Star Wars either in a positive or negative way you arouse the interest of people who are yet to see it.
The repetition doesn't help either, there is always one joker who thinks, when asked which is his favourite of the 4 Indiana Jones, that they are the first person to come up with the not very witty response "pah, not sure what you mean there are only 3 films to me (smug face, smug face). Toxic fandoms, they achieve nothing. Actually that is not strictly true, crying, basement dwelling man babies managed to force Daisy Ridley and Kellie Marie Tran off social media, bleating on about ruined childhoods like some entitled toddler who has been told to turn Paw Patrol off as its past bedtime.
The other sinister side of Social Media is that there are films that no-one has even seen yet that are apparently awful. Steven Spielberg is due to release a re-imagination of West Side Story in December 2021 (delayed from 2020). This is a film that is designed for Twitter to tear it apart before even so much of a trailer has been seen.
So here is the thing. Lets make 2021 the year that we just get back to why we are interested in Movies in the first place, and that is to be entertained. We don't need to think too deeply about them, they are there to take people away from their every day lives and offer some escapism. Yes of course they are there to make money and obviously there are a lot of films about social realism and other such issues, but they are still films and the primary aim is to entertain as an artform.
Think back to the first time you saw the Star Destroyer, engulf the big screen at the start of Star Wars, or when Marty realised what the serious shit he would experience at 88mph was, or when Sally inspired half the patrons in a New York deli to order what ever she was having, or when Cap heard a distant radio signal informing him that help was "on your left".
Think about Donald O'Connor singing Make em' Laugh, Harold Lloyd hanging precariously from a clock face, Charlie Chaplin making bread rolls dance, Mary Poppins inventing words like Supercalifragilisticexpialidocious, or Michael telling Fredo that he knew it was him, or Red walking across the beach to meet Andy, or Brody's realisation that a bigger boat was required, or Buzz flying with Woody in Toy Story, or Axel Foley disarming an unmarked Police car with a banana, and Ripley advising the Alien Queen to step away.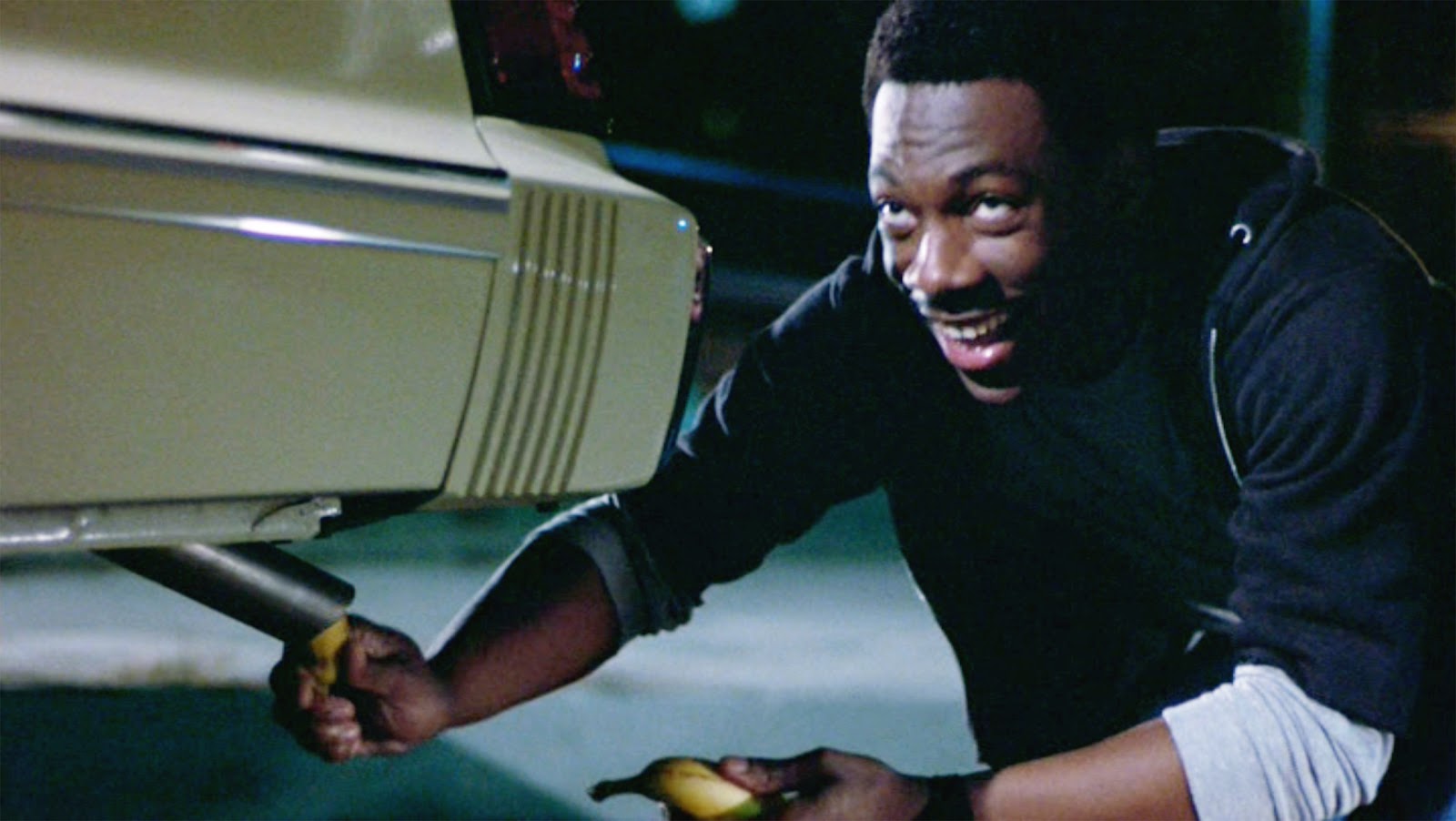 These are all magic moments that have been revered for decades. We are now at a stage where we are not allowed to enjoy such things, because ultimately waxing lyrically about things doesn't get any likes, or retweets, it doesn't get any attention.
Movies are a wondrous thing, the artform of my generation. They give out hope, they give credible diverse roll models. It's time to stop trying so hard to find fault and just let yourself go. Life is way to short to be this angry about everything.
If you are the sort of person who finds fault in most films, then my guess is that its not the films that are the problem……….it's you.
Here's to a wonderful year of Cinema in 2021. If you let it, it could be the best ever.
About me
My name is Dominic Holder and I like to promote the beauty and wonder of Cinema in my writing. I spend a lot of time promoting the power of Cinema as a tool of wellbeing to anyone and everyone. I love all kinds of films but in particular, I am a devoted fan of Steven Spielberg, Tom Hanks, John Williams, Star Wars, Disney and Marvel. My love of Cinema stems from a trip as a 4-year-old to local cinema in Bolton to watch a Star Wars/Empire Strikes Back double bill, it was the first in a series of life-changing moments, I knew from the moment the Imperial Star Destroyer engulfed the screen at the start of A New Hope I was hooked. Thankfully nearly 40 years later I still get excited and still find escapism and happiness within this wonderful medium.
You can follow me on Twitter @DomHolder and read some of my reviews on Letterboxd at letterboxd.com/DomH
You can read more of my blogs on Film at www.dominicholder.wordpress.com
*my mums is a phenomenal cook, just the fish pie really never again.